Triangle leather earrings, embossed leather, white bead, gold color, blue and brown, handmade gifts, gifts for her, southwestern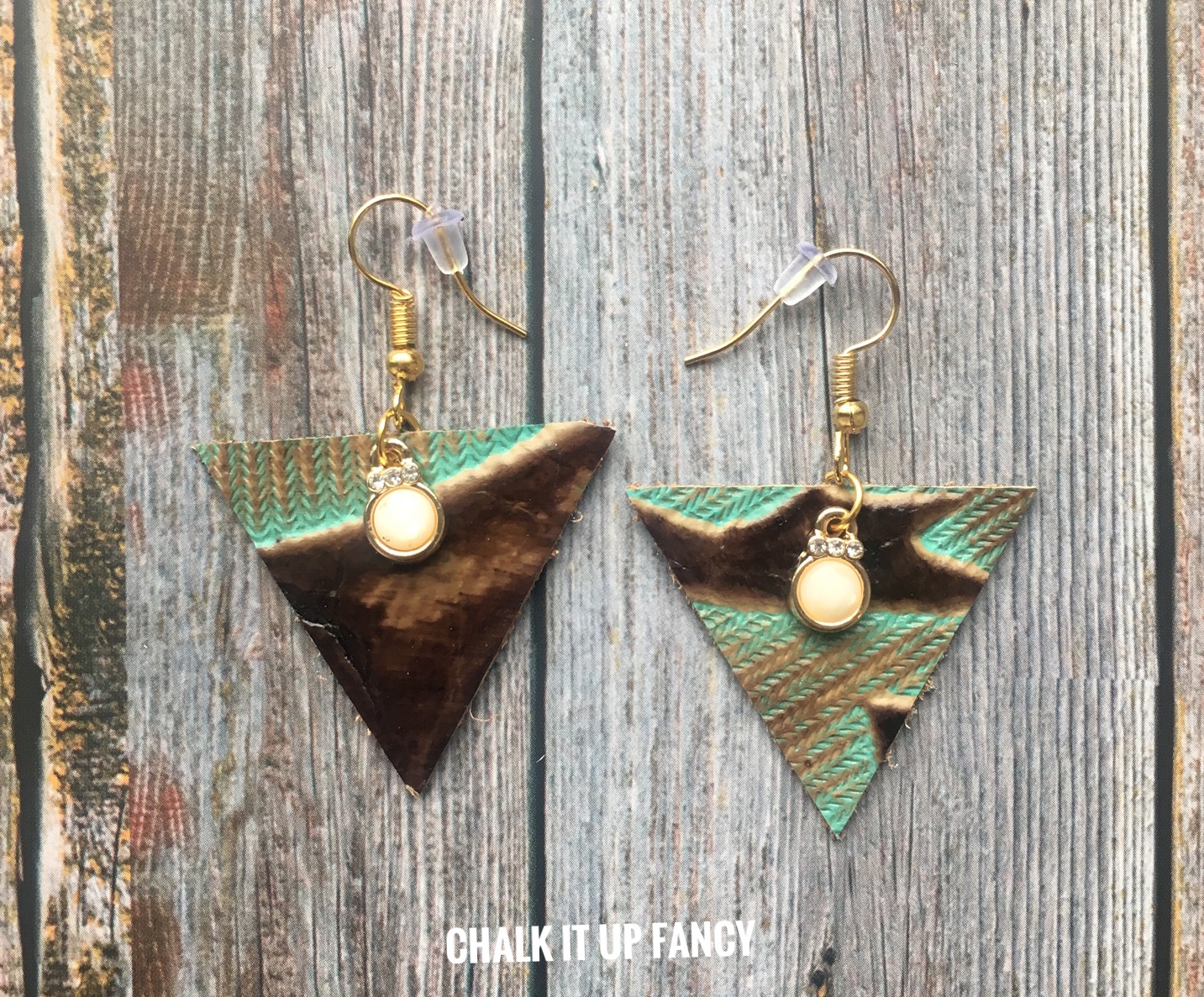 Triangle leather earrings, embossed leather, white bead, gold color, blue and brown, handmade gifts, gifts for her, southwestern
Triangle shaped leather earrings with a southwester/ tribal like pattern. White circle bead hangs from the top. Back side is suede that was painted with an acrylic paint. Gold color fish hook ear wire. Light and dainty. Shipping is included.
Attention:
All measurements are an approximate as earrings are handcrafted.

Color of a product can slightly differ from the photo because of settings of your screen.

Please remember all products are handcrafted and each product shown is the original. The leather is a natural material so it may have some small imperfections and different textures from earring to earring. This is what makes each pair unique!

Please message with any questions you may have and we will try to accommodate you!

All sales are final, but we want you to be happy so if there are any issues upon receiving please let us know!
Please message us with any questions you may have. Thank you.