Leather Earrings, tear drop, feather, leather jewelry, floral print, cowhide leather, fashion jewelry, handcrafter earrings, gift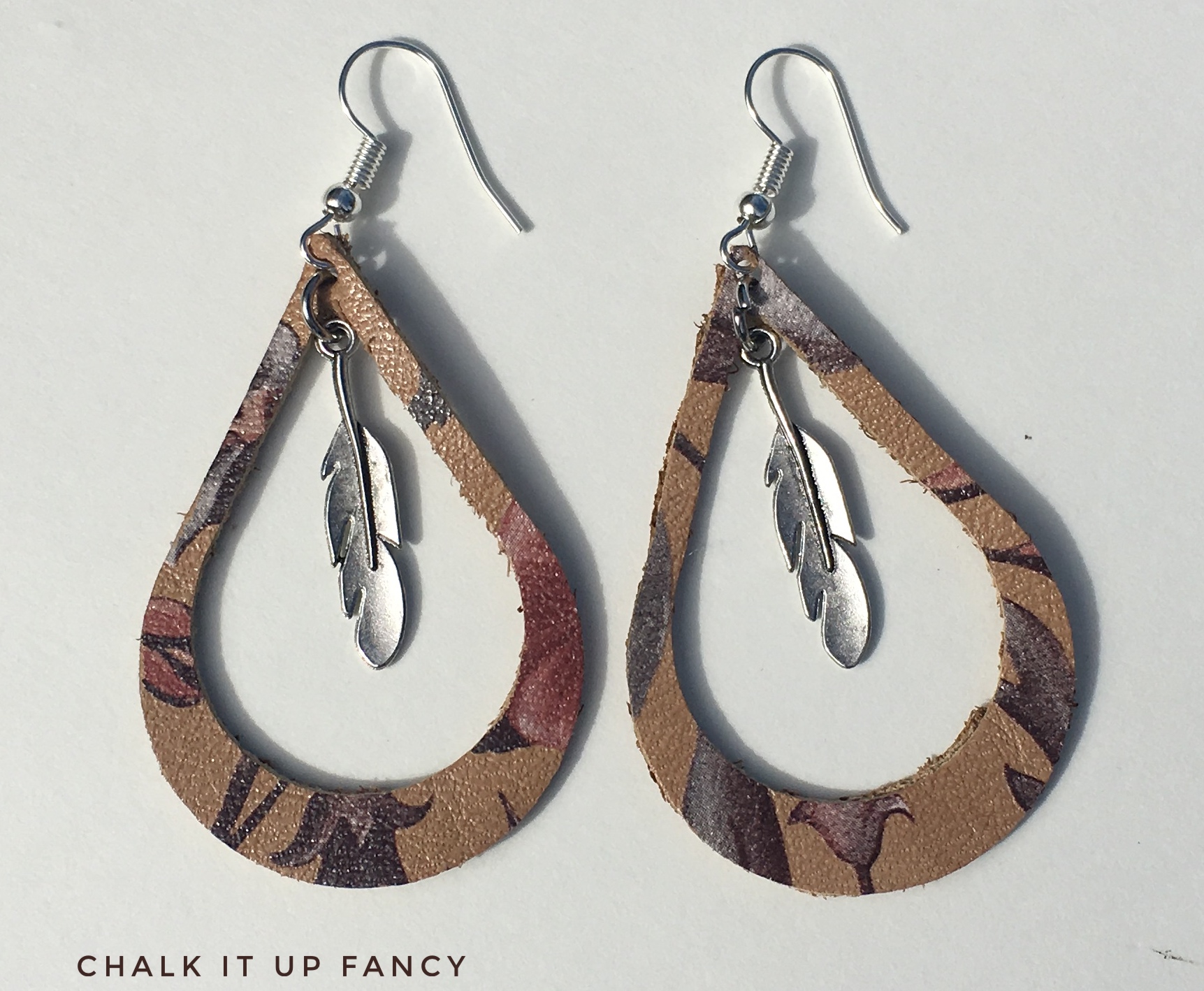 Leather Earrings, tear drop, feather, leather jewelry, floral print, cowhide leather, fashion jewelry, handcrafter earrings, gift
These tear drop earrings are one of a kind! Handcrafted from a beautiful floral print leather. Feather pendant hangs in the center for a special touch! Lightweight for a comfortable, all day wear. Stainless steel ear wire with a silver colored finish.
2 3/4" L ( includes ear wire) x 1 3/8" W

Attention:
All measurements are an approximate as earrings are handcrafted.
The color of a product can slightly differ from the photo because of the settings on your screen.
Please remember all products are handcrafted and each product shown is the original. The leather is a natural material so it may have some small imperfections and different textures from earring to earring. This is what makes each pair unique!
Please message with any questions you may have and we will try to accommodate you!
All sales are final, but we want you to be happy so if there are any issues upon receiving please let us know!
sold out